Hellenic airlines virtual is a growing non profit Virtual airline based in Athens Greece. We're a network carrier providing feeder flights within central europe plus certain flights to selected holiday destinations using Airbus and Boeing fleet. We use the most popular and sophisticated systems currently available to the flight simulation community which is continuously been updated.
Our Focus is to fly on our Partner Networks (IVAO).
Join us today and check out our Community!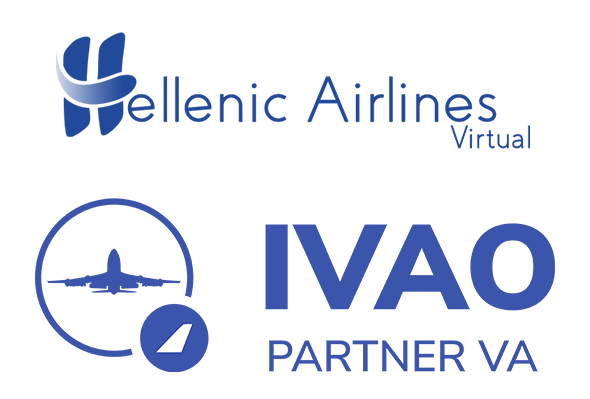 Routes
Select from a wide range of routes worldwide.
Modern Fleet
Fly with the latest state-of-the-art aircraft.
Community
Discuss, get help and show your screenshots & videos.
New Infracture
New upgraded Crew Center.
Flight Brief
Flight briefings like those which using the real airlines.
Weekly Events
We organize special events on a regular basis.
Pilots
Flights flown
Hours Flown
events
routes
fleet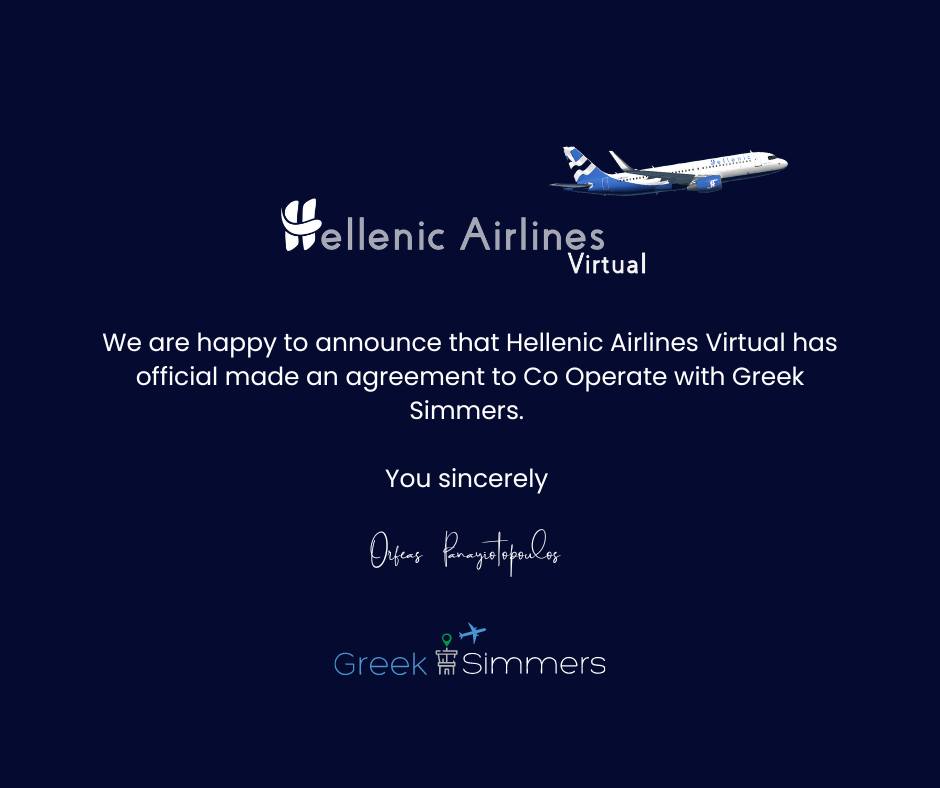 We are happy to announce that Hellenic Airlines Virtual, made an agreement with the Greek Simmers Community. George AsimakopoulosPresident
Read more
Our Partners
The Right Partners Can Make The Difference